Mon 23 - Sun 29 Mar
Afghanistan-uka 2015 tar for seg de utfordringene landet står overfor i årene som kommer, men gir også innblikk i et annet Afghanistan; et land fylt av poesi og kjærlighetshistorier.
Read more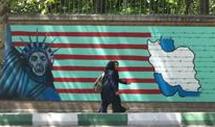 Iran's foreign policy is based on revolutionary, Islamist and nationalist principles. Contradictions are solved according to "expedient interests of the system." What are the prospects of reconciliation with the West?
Country programmes
Angola - analysis of economic and political developments. Research co-operation with CEIC, Angola.
Sudan - ARUSS: Assisting regional universities in Sudan and South Sudan
Tanzania as a future petro-state: Prospects and challenges. Research co-operation with Repoa, Tanzania.