Mon 2 - Tue 3 Nov
New digital tools represent a technological revolution, and are at the same time revolutionizing politics. They promise great potential for mobilizing people, ideas, and resources in new and profound ...
Read more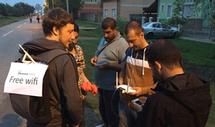 Powerful communication tools in the pockets of billions and on our desktops have changed our ability to engage with the world through groups, apps, sites or maps. We organize ourselves, and participate in worldwide dialogue, through such tools. How are these tools used, particularly in developing countries, for humanitarian relief, governance and accountability, and civil society mobilization?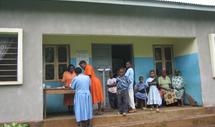 Many experts see the introduction of results based financing (RBF) schemes as an opportunity to strengthen, or even reform, health systems; however, they are also a potential source of new risks and challenges that are not well understood.
Country programmes
Angola - analysis of economic and political developments. Research co-operation with CEIC, Angola.
Sudan - ARUSS: Assisting regional universities in Sudan and South Sudan
Tanzania as a future petro-state: Prospects and challenges. Research co-operation with Repoa, Tanzania.