Thu 4 - Fri 5 Sep
The conferance is organized by the School of Contemporary Chinese Studies at the University of Nottingham Ningbo Campus in China, the University of Westminster´s Africa Media Centre, and Rhodes University´s ...
Read more
The Conference is organised by the Chr. Michelsen Institute (Norway) in cooperation with the Institute of Journalism and Communication Studies (IJC), Chinese Academy of the Social Sciences* *IJC will organize this through its Center of Global Media & Communication Studies in association with the Kede College at China Normal University
This conference invites scholars and activists to present papers on law reform particularly within the area of family law and criminal law. How, when and where are women activists using law and law reform as a tool to create gender justice in the greater Middle East?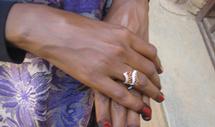 Women''s rights and obligations within marriage are one of the key components of family law and is a highly sensitive political area of intervention across the globe both historically and presently. Despite massive pressures from feminist movements across the world, family law has been surprisingly stubborn to change. This workshop examines the relationship between family law reform and political transitions.
Country programmes
Angola - analysis of economic and political developments. Research co-operation with CEIC, Angola.
Bangladesh - good governance and inclusive growth. Research co-operation with CPD, Bangladesh.
Sudan - Peacebuilding in Sudan: Micro- Macro Issues. With continually updated collection of resources.