Thu 13 - Fri 14 Nov
Women''s rights and obligations within marriage are one of the key components of family law and is a highly sensitive political area of intervention across the globe both historically and presently. Despite ...
Read more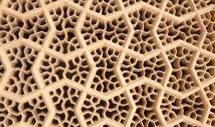 22-23 April 2015 CMI and the University of Bergen arranges a workshop to network for potential joint future research. Key note speaker will be Professor Mark Bovens, University of Utrecht.
Country programmes
Angola - analysis of economic and political developments. Research co-operation with CEIC, Angola.
Bangladesh - good governance and inclusive growth. Research co-operation with CPD, Bangladesh.
Sudan - ARUSS: Assisting regional universities in Sudan and South Sudan