Countries and regions:
Africa: Tanzania.
Review of Norwegian support to the Institute of Development Management. Commissioned report for NORAD.
Johan Helland, H. Mosha and R.L. Smith (2000)
Bergen: Chr. Michelsen Institute 20 p.
Publications with same geographic focus:
Book
Anne K. Bang (2014) Leiden: Brill (Islam in Africa) 278 p.
Journal Article (Peer-Reviewed)
Siri Lange and Marit Tjomsland (2014) in Africa Today vol. 60 no. 4

Journal Article (Peer-Reviewed)
Victor Chimhutu, Ida Lindkvist and Siri Lange (2014) in BMC Health Services Research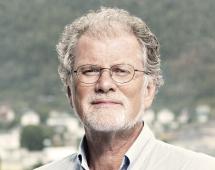 Social anthropologist with extensive experience from developmental research, consultancy and administrative work in Eastern and North-eastern Africa.