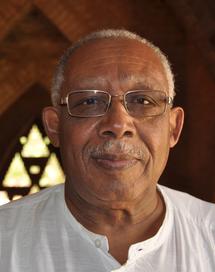 Hi-res photo
Themes:
Conflict and Security
Geographic focus:
Sudan
Professor Abdel Ghaffar Ahmed
Professor of Development Studies, Ahfad University and University of Khartoum
E-mail: abdel.ghaffar@cmi.no
Social anthropologist whose research covers topics related to political, social and economic development of Africa in general and Sudan and the Horn of Africa in particular.
Abdel Ghaffar holds a Ph.D. in Economic and Political Anthropology from University of Bergen, Norway (1973), and has taught social anthropology at universities in Sudan, Norway, the United States and Saudi Arabia. He is Professor of Development Studies at the Women, Gender and Development Institute at Ahfad University of Women, Sudan. He held an Adjunct Professor post in the Department Of Social Anthropology, University of Bergen (2005- 2007). Ahmed formerly worked for the University of Khartoum as a Professor of Social Anthropology for over 25 years during which he was also seconded to the Sudan National Council for Research as a Director of the Economic and Social Research Council (1976- 1977) and joined the team that established Juba University, South Sudan (1977- 1978). During 1981- 1984 he directed the Development Studies and Research Centre (DSRC) at the University of Khartoum.
His most recent consultancy works were for UNDP, Khartoum Office (2005), Sida/SAREC (2005) and the Norwegian Ministry of Foreign Affairs (2006). Other previous appointments include the Director of the Middle East Awards Program (MEAwards) of the International Population Council Regional office for West Asia and North Africa (Jan 2003- Dec. 2004), and the Executive Secretary of the Organization for Social Science Research in Eastern and Southern Africa (OSSREA) for ten years from 1992 to 2002.
His latest publications include, "African Pastoralism: Conflict, Institutions and Government" (Pluto Press, 2001), "Anthropology in The Sudan: Reflections by a Sudanese Anthropologist" (International Books 2003), "Darfur Crisis: Listening to Sudanese Voices" (BRIC, Bergen 2006, reprinted 2007) and "Sudanese Trade in Black Ivory: Opening Old Wounds" (CASAS, South Africa 2007)