Assessing corruption risks critical for success of REDD
Learning the right lessons from past experiences with corruption in the forest sector is crucial to prevent broad undermining of REDD+.
As with other types of aid, there is an implementation paradox for donors supporting forest climate initiatives: so-called REDD+ (Reducing Emissions from Deforestation and Forest Degradation). Helping mitigate climate change, biodiversity decline and deforestation requires donors to fund governments and civil society groups in partner countries. Yet donors are acutely aware of both the management challenges faced by these actors, and the past and present experiences with corruption in forest sectors. Our research suggests that important challenges are political and not only technical.
A negative prognosis is that unless there are tremendous improvements in partner country governance, REDD+ will fail to have a meaningful impact in countries where corruption is endemic. We have identified three main areas of corruption risk.
ENHANCING VALUE OF LAND
The first is the potential for REDD+ to stimulate fraudulent land grabbing. If sufficient financing is available, REDD+ will enhance the value of land, contributing incentives for political and business interests to secure ownership and control of forests. There are recent reports of foreign investors and speculators using illicit means to acquire land rights in Liberia and Papua New Guinea in anticipation of REDD+ revenues.
The second risk is of fraud in the collation and interpretation of data that determines financial rewards via REDD+. There will be incentives for dishonest measurements and reporting on achievements. Funds may be paid for projects that have not taken place, that have not been as successful as claimed, or for achievements that would have occurred anyway. Beneficiaries of REDD+ payments could also exert undue influence or offer illicit payments to agencies responsible for data production and analysis.
A final concern lies in the management of REDD+ revenues. How this will be done remains uncertain and payments for achievements could be diffuse, going to the state, companies, land owners as well as international NGOs, community-based organizations and charities. These revenue streams may be vulnerable to theft, meaning REDD+ becomes a vehicle for the enrichment of minority interests on a national or more localized community level. The recent alleged embezzlement of Norwegian funds to WWF Tanzania to support REDD+ by enhancing capacities to deliver data on forest carbon is a relevant example.
Learning the right lessons from past experiences with corruption in the forest sector is crucial to prevent broad undermining of REDD+.
A relevant experience is the World Bank and Global Environment Facility's (GEF) work with the Ugandan Ministry of Trade, Tourism, and Industry, and the Ugandan Wildlife Authority. Between 2002 and 2010, the World Bank and GEF disbursed around USD 37 million in a combination of loans and grants to its Ugandan partners. As the project neared completion it became clear that many of its highly tangible objectives had not been met.
Retired Ugandan Supreme Court Judge George Kanyeihamba launched an investigation in March 2011 discovering widespread irregularities, also implicating World Bank employees. As of February 2012, Ugandan law enforcement authorities had yet to file criminal charges against any individuals named in Kanyeihamba's report. Meanwhile, Uganda is liable to repay the USD 37 million to the World Bank, plus interest, for improvements in conservation area infrastructure, much of which did not materialize.
This Ugandan case holds important implications for REDD+ because it reveals the vulnerabilities of similar disbursements expected within the REDD+ framework. Although performance-based, REDD+ financing decisions will depend on monitoring, reporting and verification (MRV) activities which, as shown by the Ugandan case, can be unduly influenced.
FOCUS ON CORRUPTION RISKS
So what should donors do to prevent widespread corruption in REDD+? Compared to the corruption risks, investing in political-economy analysis focusing on corruption and deforestation in priority REDD+ countries is likely to provide good value-for-money. It also indicates donors are serious about mitigating such risks. The UN-REDD programme is now developing a method for corruption risk assessments in partner countries, with other donors such as GIZ interested in following suit. This is good news, though such studies need to assess underlying drivers of corruption.
Corruption risk assessments should also result in follow-on actions. Where corruption poses real threats, adjustments can, for example, be made to MRV activities. Innovative methods such as crowd-sourcing and anonymous reporting services exist and can be explored for REDD+. Here the idea is to undermine potential collusion between REDD+ implementers and evaluators by triangulating officially submitted MRV reports with observations made by local stakeholders.
Examples of broad engagement of ordinary citizens in field monitoring include the World Resources Institute's Governance of Forests Initiative and – in the area of humanitarian assistance – UNICEF's uReport Initiative.
Beyond these technical approaches to curbing corruption, a basic challenge lies in the level of participatory and deliberative democracy in implementing countries. People (and not simply NGOs) who are affected by REDD+ need institutions that ensure they are involved throughout the process. Unfortunately, citizens still have limited political voice and freedom of information in many REDD+ implementing countries.
It is not all doom and gloom. Given the scale of funding involved and the number of organizations supporting REDD+, there is a real opportunity to give further impetus for democratic reforms and human rights in some countries, particularly in areas of land tenure and forest use. By providing a means to further participatory forest management approaches, for example, REDD+ could help nurture the kind of local political oversight that forest stakeholders stress is important for successful forest governance.
REDD+ is about mitigating climate change - an environmental initiative - but its real success, or failure, may be found at the political level.
By Aled Williams and André Standing, Chr. Michelsen Institute. The op-ed was published in Development Today on the 6th of September.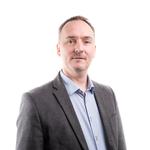 Senior Adviser (U4) and Researcher (CMI)