Astri Suhrke Winner of the Choice Outstanding Academic Title 2012
We are proud to announce that our senior researcher, Astri Suhrke, is among the winners in the Choice Magazine's annual Outstanding Academic Titles list for her book When Less is More. The International project in Afghanistan.
Choice Magazine is published by the American Library Association for academic library collections. Every year, their subject editors single out for recognition the most significant print and electronic works reviewed in Choice during the previous calendar year. Appearing annually in Choice's January issue, this prestigious list of publications reflects the best in scholarly titles and attracts extraordinary attention from the academic library community.
Comprising just over 9 percent of the titles reviewed by CHOICE during the past year, and less than 3 percent of the more than 25,000 titles submitted to CHOICE during this same period, Outstanding Academic Titles are truly the "best of the best." As always, only a select group of publishers and authors are represented on such a list.
Publications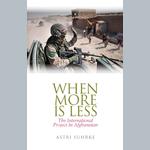 The Western-led efforts to establish a new post-Taliban order in Afghanistan are in serious trouble, and in this book Astri Suhrke sets out to explain why. She begins with the...
New York/London: Columbia/Hurst 293 p.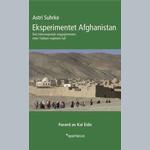 Etter 2001 skulle landet gjenoppbygges etter langvarig strid og sosiale omveltninger, og omskapes til et fredelig, demokratisk og moderne samfunn. Slik gikk det ikke. Hvilke krefter formet dette ambisiøse prosjektet...
Oslo: Spartacus 333 p.