Final episode of the podcast (in Danish): "Er vi der snart"?
Publication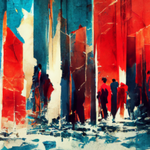 The 'paradigm shift' in Danish asylum policy, officially introduced in 2019, implied the adoption of quasi-mandatory rules on revocation of asylum residence permits as soon as the circumstances in the...
Bergen: Chr. Michelsen Institute (CMI Report 2022:6) 44 p.
Project