8 May 2012 12:00 - 16:30
|
CMI/UoB seminar
Constitutional protection of social rights: Comparative perspectives
Just Faaland meeting room, CMI, 3rd floor, Jekteviksbakken 31
Roberto Gargarella, Octavio Ferraz, Sudhir Krishnaswamy, Jayna Kothari, Anneken Sperr and Henriette Sinding Larsen compare and discuss research from Latin-America, India, Norway and Germany.
Program
11.00 Welcome with coffee and tea
11.15 Short introduction, Henriette Sinding Aasen
11.30 Constitutionalism and social rights in the republican tradition of legal reform, Roberto Gargarella
12.10 Harming the Poor through Social Rights Litigation, Octavio Ferraz
12.50 Lunch
13.30 The Responsive Court? Social Rights and Nepal, Malcolm Langford
14.10 Fundamental Rights and Directive Principles in India, Sudhir Krishnaswamy
14.50 Social rights and the Indian supreme court - perspectives on the right to education, Jayna Kothari
15.30 Constitutionalism and social rights in Germany, Anneken Sperr
15.40 Constitutionalism and social rights in Norway, Henriette Sinding Aasen
15.50 Final discussion and comparative observations
16.30 End of seminar
Publications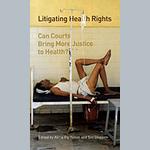 The last fifteen years have seen a tremendous growth in the number of health rights cases focusing on issues such as access to health services and essential medications. This volume...
Cambridge, Mass.: Harvard Univ. Press (Human Rights Program Series. Harvard Law School) 435 p.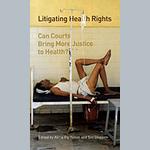 in Alicia Ely Yamin and Siri Gloppen, eds.: Litigating health rights. Can courts bring more justice to health?. Cambridge, Mass.: Harvard Univ. Press pp. 232-245
Projects