28 November 2011 14:15 - 16:00
Sri Lanka after 2009: Victor's Peace?
Bergen Resource Centre for International Development, Jekteviksbakken 31
Publications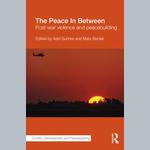 This volume examines the causes and purposes of 'post-conflict' violence. The end of a war is generally expected to be followed by an end to collective violence, as the term 'post-conflict'...
London/ N.Y.: Routledge 335 p.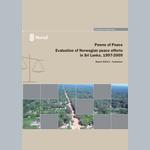 Report in External Series
|
2011
This evaluation assesses Norway's peace efforts in Sri Lanka from 1997 to 2009. It tells the story of Norway's engagement, assesses the effects and identifies broader implications and lessons. The...
Oslo: Norad (Evaluation report no. 5/2011) 183 p.
Project