8 Apr 2021
Masters of navigation: The Vietnamese fishers of the South China sea
The fishing communities in central Vietnam were long stereotyped as backwards and not representing the imagined culture of Vietnam. But with China rustling its feathers, they have been elevated to a symbol of Vietnamese sovereignty skillfully navigating also political storms. In her new book Fishers, Monks and Cadres: Navigating State, Religion and the South China Sea in Central Vietnam, Edyta Roszko explores how the everyday lives of Vietnamese fishers are impacted by geopolitics. Join us for the book launch in Bergen Global on April 15.
In April last year, eight Vietnamese fishermen were fishing outside the disputed Paracel Islands when their boat was rammed and sunk by a Chinese coastguard vessel. The facts of the incident were presented very differently by Vietnam and China in the following days. While the Vietnamese foreign ministry was quick to issue a statement claiming that the Chinese had violated Vietnamese sovereignty and put Vietnamese lives in danger, the Chinese coastguard claimed that the fishers had illegally entered the area, refused to leave, and that the fishermen had performed a dangerous maneuver that caused a collision between the two vessels.
To Vietnamese ears, the Chinese account of the incident did not ring true. Neither to the Philippinos who were quick to jump on, expressing solidarity with Vietnam.
Dramatic as it may have been for the people involved, there is nothing special about the April clash. It is simply one in a long line of incidents that illustrate how the South China Sea has turned into a contested hotspot with increasingly militarized maritime borders. In 1982, the UN Convention on the Law of the Sea established the right to a 200 nautical mile exclusive economic zone at sea. The convention led to a rush of countries declaring sovereignty over areas that had up to that point been common fishing grounds. Ever since, Vietnamese fishermen have been at the forefront of what at times resembles more of a war zone than a place where people try to make their living.
Edyta Roszko has spent several years in Vietnam doing ethnographic research, most recently among people in the fishing communities in Central Vietnam. Her research stay has resulted in a new book about the plight of the Vietnamese fishers who have become the new figureheads of their country's sovereignty and pride. Her book 'Fishers, Monks and Cadres: Navigating State, Religion and the South China Sea in Central Vietnam' is now out, co-published by NIAS Press and the University of Hawai'i Press.
On April 15, she meets Olaf Haraldsøn Smedal (University of Bergen) in Bergen Global for a conversation about her book and the contested waters of the South China Sea.
Publications

Journal Article
|
forthcoming 2022
in Anthropological Quarterly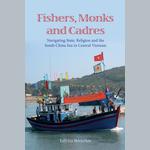 This remarkable and timely ethnography explores how fishing communities living on the fringe of the South China Sea in central Vietnam interact with state and religious authorities as well as...
NIAS Press and the University of Hawai'i Press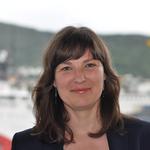 Senior Researcher, Principal Investigator: TransOcean (ERC Starting Grant)
Project