2 - 3 November 2015 09:00 - 16:00
|
Workshop
Digital Revolutions: New Information Technology Tools in 21st Century Politics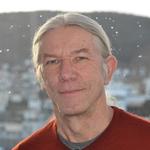 Senior Programme Adviser (U4)
Digital Revolutions - Workshop Report
What effects do communication technology tools have on shaping political events and processes? Big data and mapping technologies helped to shape the international and domestic political responses to the West African Ebola epidemic and the Nepalese earthquake, improved government responsiveness in public service delivery in rich and poor countries alike, and have helped poor but resource-rich states to increase revenues from their natural resource sectors.
These new digital tools themselves represent a technological revolution, and are at the same time revolutionizing politics in many developing countries. They promise great potential for mobilizing people, ideas, and resources in new and profound ways that could contribute to improving the welfare of millions of people. Yet their very novelty also means that little knowledge exists about the conditions under which particular types of tools have particular types of effects, and what effects they may have in the future. These are important questions to answer, given that there are high expectations for – and many unproved claims about – the power of digital technologies to, among other things, increase democracy as well as citizen participation and voice, alleviate poverty, and improve human rights.
To fill this evidence gap, this project aims to assess the forms and effects of the digital revolution in a two-step process of mapping out the various technological interventions and systematically testing their political and applied impacts across a number of key issue areas. These areas are the following: humanitarian relief delivery during crisis, conflict, and disaster situations; the quality of government responsiveness, accountability, and service delivery; development aid effectiveness, including tools for monitoring and evaluation; natural resource governance; and the nature and achievements of citizen-level social movements, contentious politics, and broader social relations.
PROGRAMME
Monday 2 November
9am - 12 pm: Presentations.
Venue: CMI, 3rd floor, Jekteviksbakken 31
12 pm - Lunch
13-16 - Working sessions
Venue: CMI
Tuesday 3 November
9am - 12 pm: Working sessions
Venue: CMI
12 pm - Lunch
13-15 - Concluding remarks and summaries.
Venue: CMI
Seminar / Panel debate
Tuesday 3 November: 18.00–19.30 (UTC+1)
Venue: Egget, Studentsenteret, Parkveien 1, Bergen, Norway
Moderator: Kendra Dupuy, CMI
Organisers: CMI, UiB and the Norwegian Centre for Humanitarian Studies
Workshop presenters:
Dr. Nama R. Budhathoki: Executive Director of Kathmandu Living Labs. Dr. Nama examines how crowdsourcing and social media can enhance civic engagement, collective action, and political and economic governance in poor countries. He is creating an ecosystem around open data in Nepal. (Online participation)
Dr. Sarah Vieweg, Social Computing group at Qatar Computing Research Institute, Crisis Computing team. Her research focuses on the use of social media sites and microblogging services during mass emergency and humanitarian crises in an effort to inform the development of tools that help stakeholders gain relevant information in time-sensitive situations. Her presentation is titled: "Social Media Use in Mass Emergency: How to Make Sense of a Billion Tweets".
Gregory Asmolov, PhD candidate, London School of Economics (LSE). Relying on the notion of governmentality by Foucault, he investigates how digital tools can support development of different models of activity systems around emergency response that seek either to control the volunteers, or to integrate them in response to emergencies. Publications: http://lse.academia.edu/Asmolov
Pierre Beland: Member of Humanitarian OpenStreetMap Team (HOT OSM). Beland is a specialist in using information and digital technologies such as mapping interventions to respond quickly to disasters. Pierre will present the Crowdsourcing experience in the context of the Nepal Eartquake OSM Response. He will also present his work on Semantic OSM as a way to quickly monitor / validate Crowdsource contributions and assure more ontologic precison to describe OSM features, and shortly how HOT OSM during the Ebola epidemic worked closely with MSF, UNMEER and various other organizations to support persons in contact tracing.
Oludotun Babayemi: Co-founder of Connected Development [CODE]. Babayemi develops monitoring and evaluation systems to improve government responsiveness and enhance development effectiveness. His presentation is on "Digital Technologies: Advancing Democratic Processes in Nigeria" This presentation highlights how Governance and Democracy projects have leveraged on technologies while arguing if these technologies were Digital or Traditional.
Dr. Patrick Meier, Head of Social Innovation and Social Computing at the Qatar Computing Research Institute. Dr. Meier is leading expert in the field of digital humanitarianism and has led several major international crisis-mapping efforts and research initiatives. (Online participation)
Dr. Martina Comes, Guest researcher at Harvard Humanitarian Initiative, Professor at the University of Agder's Centre for Integrated Emergency Management. Dr. Comes's research aims to design approaches, systems, and tools that enable decision-makers to use data to make informed decisions. (Online participation)
Morten Eriksen, CEO Atlas-Alliansen. The Atlas Alliance works for the fullfillment of the human rights of persons with disabilities in poor countries and for the improvement of their living conditions. He will present "Disability Watch: Promoting and monitoring Human Rights and inclusion for persons with disabilities (using mobile technology)".
Andrew Mao, ;Post Doc;Researcher at Microsoft Research, New York City Lab, Computational Social Science. Andrew Mao's work focuses studying the collective behavior of people connected by the Internet, such as teamwork in online communities and effectiveness of crowdsourcing systems. Andrew received his PhD from Harvard University in 2015, where he was advised by Yiling Chen. His presentation: "Team size, organization, and performance on complex tasks"
Digital volunteer organizations like the Standby Task Force demonstrate the power of decentralized organization and collective intelligence in responding to crisis events and curating social media data. This motivates an important social question: what are the processes underlying collective intelligence, and how do we form more effective digital, decentralized teams? I will present some experiments using a simulated crisis mapping scenario to study organization and effectiveness of teams of various size. Our results are not only insightful for online teamwork, but more importantly show how digital organizations can transform how we study social science.
Maria Gabrielsen Jumbert, Senior Researcher at PRIO and DIGICOM project leader. DIGICOM takes digitalisation as a central object of study in order to better grasp how new forms of risk communication affect societal security. It explores the way in which risk communicators in different environments, such as authorities, news media and social media, interact with one another.
Bernardo Cocco, Policy Advisor, Knowledge Management and Innovation Development Impact Group, Bureau for Policy and Programme Support United Nations Development Programme. He will present cases where UNDP innovation supports new methods for development projects and social design. (Online participation)
Chris Weldon, CEO Carterro will present their new app, promoted to assist refugees to plan their trip ahead. "Carterro empowers refugees with a tool to plan their journey. It's more than just a map, it's a tool for private and public communication. It also helps relief organizations coordinate efforts in the field."(Online participation)
Per Aarvik, VP Standby Task Force, coord. CMI. Online volunteer communities support in solving tasks hardly doable by other means. Their contributions to information collection, image analyze or crowdsourced verification projects is an ever expanding field. Opportunities and challenges wil be introduced.
The workshop is arranged by UiB and CMI with support from Atlas-Alliance Norway and Jæger Automobil, Bergen.
Project