Corruption and private, state-backed debts in Mozambique: What can external actors do?
Timeframe: Aug 2016 - Dec 2018
Funder: SDC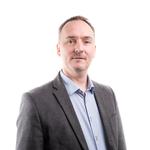 Principal Adviser (U4) and Senior Researcher (CMI)
What are the main implications for the effectiveness of anti-corruption policies and practices of recent evidence regarding corruption and private, state-backed debts in Mozambique? This project will develop a U4 Issue Paper asking what external actors - including partners in official development cooperation, financial sector regulatory and investigatory authorities, private financial and lending institutions, multilateral financing institutions, and civil society organizations – can do both to alleviate the problems the Mozambican cases appear to create and to try to prevent their recurrence.
This project is part of a broader SDC Framework Contract with U4-CMI.