Diversification of the Angolan Economy
Timeframe: Jan 2015 - Dec 2017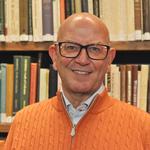 Research Professor, Coordinator: Tax and Public Finance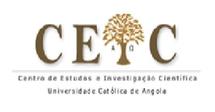 Centro de Estudos e Investigacoes Cientifica (CEIC) is a policy think tank located at the Catholic University of Angola in Luanda. Since 2007 the CMI has had a broad cooperation programme with CEIC, presently comprising 16 different projects in economics, anthropology and political science as well as institutional capacity building.
What role can industrial policy play to diversify a politically concentrated oil economy? What form would industrial policy have to take to be both economically effective and politically feasible? In principle, industrial policy can be general or more sector specific, geographically concentrated or dispersed. Within each of these categories, there is a large menu of policy options, ranging from taxes and subsidies, through regulatory reform and the creation of infrastructure and access to financial and human capital, to specific interventions such as the creation of industrial or export processing zones. This project will address these issues, focusing on the following research questions:
How can industrial policy – export processing and industrial zones in particular – support diversification efforts in a country like Angola?
How can tax policy support diversification in Angola?
Programme