Extending the CEIC-CMI Macro model for Angola
Timeframe: Jan 2015 - Dec 2017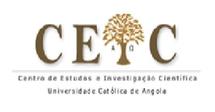 Centro de Estudos e Investigacoes Cientifica (CEIC) is a policy think tank located at the Catholic University of Angola in Luanda. Since 2007 the CMI has had a broad cooperation programme with CEIC, presently comprising 16 different projects in economics, anthropology and political science as well as institutional capacity building.
Economists at CMI have worked with CEIC to establish a macro model for Angola, MODUCAN, as an independent analysis of the correctness and consistency of the Government's macroeconomic policies. The publication of new National Accounts Data in 2013 marks a watershed for the opportunity of facts-based macro analysis in Angola. CMI proposes, with CEIC, to grasp the opportunity by renewing the database for the existing model by changing it to the new National Accounts set. The most important part of the extension of the model will include building a sectoral block linked to the macro model.
So far the lack of data has prevented the calculation of sectoral balances (to control that intermediate and final deliveries for the sector add up to the total output for the sector). This may lead to model results that are inconsistent with the national accounts by e.g. projecting export greater than what is available for export. With the simple I/O tables produced from 2002 to 2012 it is now possible to construct a "sector block" of up to 15 sectors. An I/O model can be constructed and linked to the core macro framework.
Programme